A podcast about cult hacking! Cracking the cult code to understand what they are, how they work, how people leave and how to make sense of the world after leaving. Father and daughter team, media graduate Celine, and former cult member now organizational psychologist Stephen, explore how cults work, why they are so dangerous and the experience of leaving and making sense of the world. They speak to cult hackers from all over the world, from ex members to academics, from writers to filmmakers, and from therapists to activists. https://www.patreon.com/culthackers https://culthackers.com/ Music is Snap by Purple Planet Music Music: https://www.purple-planet.com
Episodes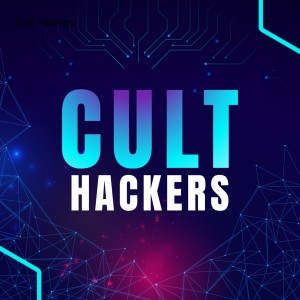 Saturday Feb 11, 2023
Saturday Feb 11, 2023
Frankie Tease was a member of Morningland Monastery at Long Beach California group from the age of 8 through to 22. Frankie describes the group as a New Age religious soup of Jesus, Buddha and Gandhi and she describes some harrowing experiences. She now hosts her own podcast called The Frankie Files which focuses on cults, mind control and sexuality in society.
If you are enjoying the podcast you can support for just $1.50 per month by becoming a patron. You will also receive a weekly exclusive podcast and other benefits.
Patreon
https://www.patreon.com/culthackers
Contact us at
https://culthackers.com/
The Frankie Files Podcast
Comments
(1)
To leave or reply to comments, please download free Podbean or
I love hearing Frankie speak. I have heard her on another cult podcast and connected to her story and would love to share mine sometime. I recently spoke against my church and lost my mother and daughter.I find healing in hearing others' stories. Makes me feel less crazy and not so alone. Thank you all for all you do. ❤️ These podcasts have got me through some dark times. I did podcast w Jennifer French and hope to continue to share.