A podcast about cult hacking! Cracking the cult code to understand what they are, how they work, how people leave and how to make sense of the world after leaving. Father and daughter team, media graduate Celine, and former cult member now organizational psychologist Stephen, explore how cults work, why they are so dangerous and the experience of leaving and making sense of the world. They speak to cult hackers from all over the world, from ex members to academics, from writers to filmmakers, and from therapists to activists. https://pod.link/1540824671 https://www.patreon.com/culthackers https://culthackers.com/ Music is Snap by Purple Planet Music Music: https://www.purple-planet.com
Episodes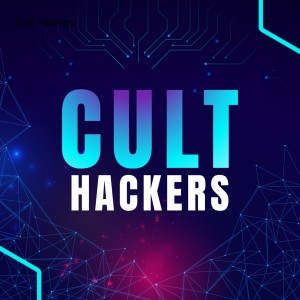 Sunday Jun 20, 2021
Sunday Jun 20, 2021
One of the most influential researchers into cults, Dr Lalich has experienced the phenomena of cults both from the inside, as a member and then as a researcher. She is Professor Emerita of Sociology at California State University, an author and educator and speaks eloquently and compassionately about the experience of being a member of a high control group. 
We enjoyed a wonderful interview with Dr. Lalich in which she talks about the Bounded Choice model and her book Leaving Utopia specifically about "born-ins" - a particular area of interest to this podcast. We talk about the particular difficulties for those born into groups, the added challenges for members of fundamentalist religious cults who are LGBTQ+, homeschooling, how society should deal with coercive groups and much more.
Website
Comments
(1)
To leave or reply to comments, please download free Podbean or
This podcast is amazing. I have so many thoughts I can't really type them all here. Well done for getting such interesting people on.