A podcast about cult hacking! Cracking the cult code to understand what they are, how they work, how people leave and how to make sense of the world after leaving. Father and daughter team, media graduate Celine, and former cult member now organizational psychologist Stephen, explore how cults work, why they are so dangerous and the experience of leaving and making sense of the world. They speak to cult hackers from all over the world, from ex members to academics, from writers to filmmakers, and from therapists to activists. https://www.patreon.com/culthackers https://culthackers.com/ Music is Snap by Purple Planet Music Music: https://www.purple-planet.com
Episodes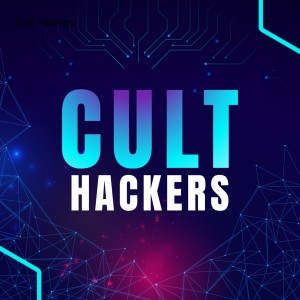 Saturday Jan 21, 2023
Saturday Jan 21, 2023
Today Stephen and Celine are joined by Elgen Strait ex Moonie - Falling Out Podcast, Frankie Tease ex Morningland Church - Frankie Files and Clint Heacock ex Evangelical - The Mindshift Podcast to talk about cults, coercive control, cult research, cult education and much more. 
Thank you to Frankie, Elgen and Clint. If you've not already, check out their shows.
If you'd like to support the podcast you can for just $1.50
https://www.patreon.com/culthackers/posts
The Guest's Podcasts
The Frankie Files
Falling Out
Mindshift
Comments
(1)
To leave or reply to comments, please download free Podbean or
This show has helped me so much through the last several months. I stumbled upon this looking for Cult information. Recently speaking out against my church and calling it a Cult I lost my family. I found myself very lost and confused. Many moments thinking I was crazy. However, after hearing some of the stories on here and many I related to. Some spoke words that I said out of my mouth as a child. I Was brought into it by my mother. She is a devout member, To the point of shunning her daughter. This show Gave me hope, and let me know that I was not crazy. This is actually real. Thank you again, I will continue to speak out And try my best to stop the religious abuse.