A podcast about cult hacking! Cracking the cult code to understand what they are, how they work, how people leave and how to make sense of the world after leaving. Father and daughter team, media graduate Celine, and former cult member now organizational psychologist Stephen, explore how cults work, why they are so dangerous and the experience of leaving and making sense of the world. They speak to cult hackers from all over the world, from ex members to academics, from writers to filmmakers, and from therapists to activists. https://www.patreon.com/culthackers https://culthackers.com/ Music is Snap by Purple Planet Music Music: https://www.purple-planet.com
Episodes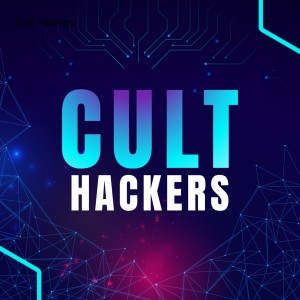 Saturday Sep 24, 2022
Saturday Sep 24, 2022
Welcome to the first official episode of Cult Hackers (formerly 'What should I think about..?') For our first show we have a wonderful and knowledgeable cult hacker, former cult member Nicola Ranson.
The Netflix documentary series Wild Wild Country became a worldwide hit with its fascinating story of a cultic group's strange journey from free love to bio terrorism. Nicola Ranson is now a mental health professional and author, with her memoir 'A slice of orange' coming out in 2023. She was a member of the Rajneesh group for ten years and talks about her attraction to the group, life within it, her journey out and how she made sense of her life after leaving.
To become a patron
https://www.patreon.com/culthackers
To contact us
Nicola Ranson
Comments
(1)
To leave or reply to comments, please download free Podbean or
Great discussion and loved how Sheree described the life of a JW child. Spot on.