A podcast about cult hacking! Cracking the cult code to understand what they are, how they work, how people leave and how to make sense of the world after leaving. Father and daughter team, media graduate Celine, and former cult member now organizational psychologist Stephen, explore how cults work, why they are so dangerous and the experience of leaving and making sense of the world. They speak to cult hackers from all over the world, from ex members to academics, from writers to filmmakers, and from therapists to activists. https://www.patreon.com/culthackers https://culthackers.com/ Music is Snap by Purple Planet Music Music: https://www.purple-planet.com
Episodes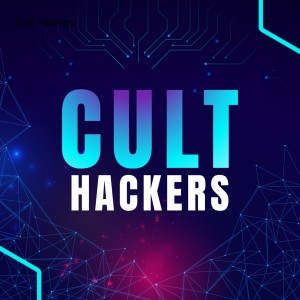 Saturday Nov 05, 2022
Saturday Nov 05, 2022
Jolyn Armstrong is a certified trauma recovery coach and has an interesting personal perspective, having gone through the experience of a son becoming incarcerated for a serious crime and of overcoming her own religious trauma. During the conversation Celine and Stephen discuss the use of coaching in recovery, the difficulty of finding friends after leaving a cult and the similarities between incarceration and disfellowshipping for family members. 
Jolyn's website landing page:
https://gvtraumarecovery.com/culthackers
Please Note: Cult Hackers cannot and does not endorse any particular trauma recovery treatment or method.
If you'd like to become a patron for just $1.50 you can do so here.
https://www.patreon.com/culthackers/posts